Hello and welcome to Sherayzen Law Office video blog. My name is Eugene Sherayzen and I'm an international tax attorney and owner of Sherayzen Law Office, Ltd.
I'm in Buenos Aires, Argentina and this blog is part of a series of blogs from the city concerning how Argentinians battle inflation. How is it that they are able to escape the affects of inflation, at least those Argentinians that have the ability to do so?
In the previous blog, I discussed the transfer of funds to personal account to personal account, whether directly or indirectly. Today, I'd like to talk about a different type of transaction. A transaction that gives Argentinians an opportunity not only to transfer funds but also to invest them effectively, but at the same time, unlike the first transaction, this transaction brings them in direct contact with US international tax law. This is a transaction where Argentinians, using their Argentinian businesses invest in US businesses that are related to their Argentinian businesses.
One of the biggest businesses here in Argentina is of course beef, beef production and export. Some of the families here in Argentina have already started going about the process of using their exports to the United States as a way to also find a good return on their capital. Now, investing in US entities of course means that they become directly or indirectly US taxpayers with their numerous obligations. For example, let's say that an Argentinian business aquires 50% of a US business. Since the foreign ownership is more than 25%, the corporation now has to file a Form 5472 to describe the transactions between the Argentinian business and their new US subsidiary. This is just one example. If a US business becomes a partnership because of this investment, then you also have to deal with the tax withholding issues as well as the potential obligation of the Argentinian business or the owners of the Argentinian business or Argentinian owners of the investment directly bypassing their Argentinian business to actually file returns here in the United States.
Investment in US businesses is a very powerful way to escape Argentinian inflation, but at the same time it is the one that carries higher risks, higher compliance risks as well as higher risk of being subject to US taxation.
If you would like to learn more about investing in US entities through a foreign business, you can call me at (952) 500-8159 or you can email me at Eugen[email protected]. Thank you for watching, until the next time.
Summary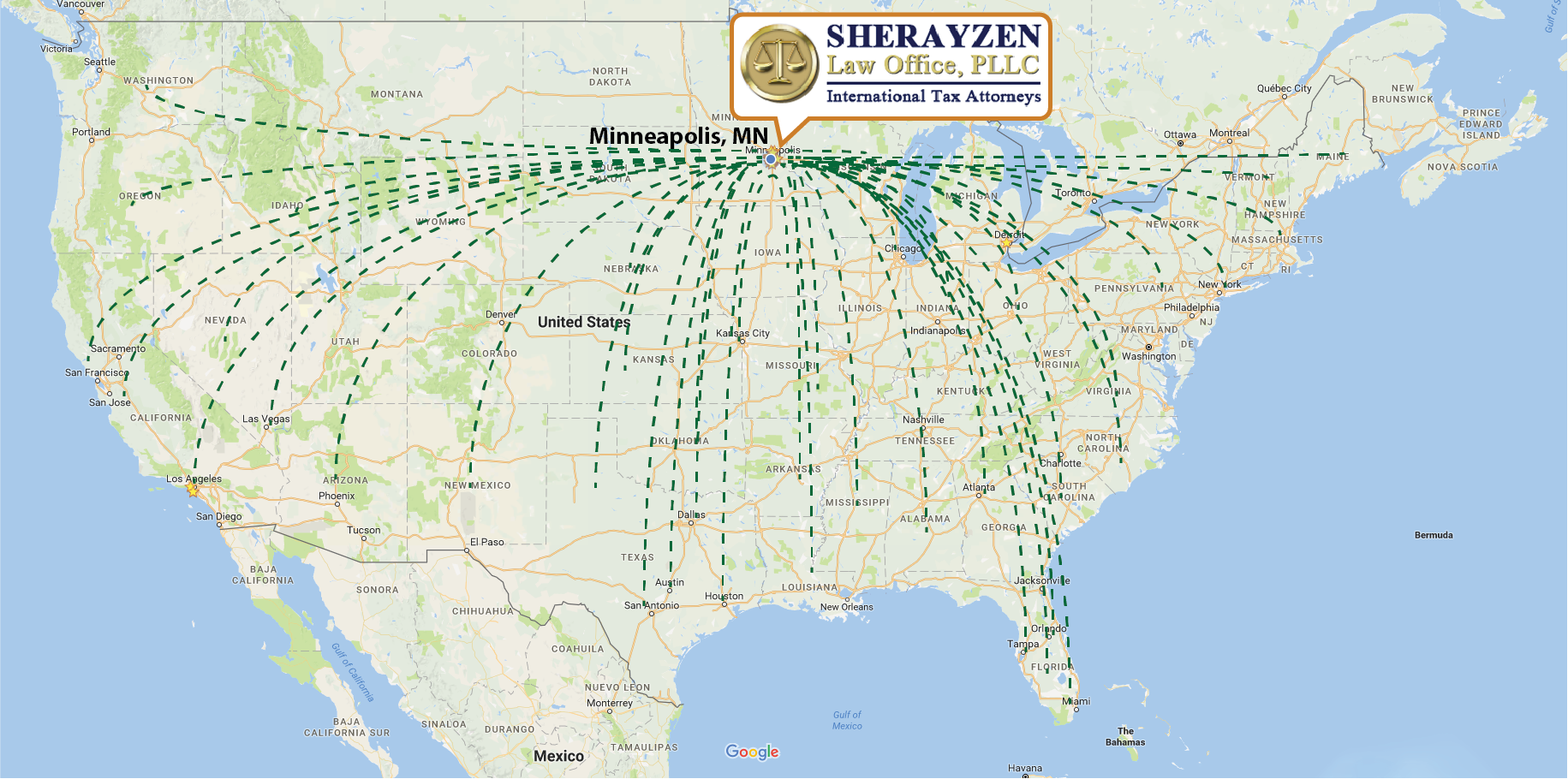 Article Name
Argentina: Escaping Inflation Through Investment in US Companies | US International Tax Attorney
Description
In this vlog from Buenos Aires, Mr. Sherayzen, an international tax lawyer and owner of Sherayzen Law Office, Ltd., discusses how Argentinians battle inflation through investment into US companies and how it may bring them into direct contact with the IRS. Sherayzen Law Office, Ltd. specializes in offshore voluntary disclosures and US international tax planning.
Author
International Tax Attorney Eugene Sherayzen, Esq.
Publisher Name
Sherayzen Law Office, Ltd.
Publisher Logo

http://sherayzenlaw.com/wp-content/uploads/2018/01/sherlawltd_logo.png
0
0
admin
http://sherayzenlaw.com/wp-content/uploads/2018/01/sherlawltd_logo.png
admin
2022-12-27 21:10:40
2022-12-27 22:18:37
Argentina: Escaping Inflation Through Investment in US Companies | US International Tax Attorney